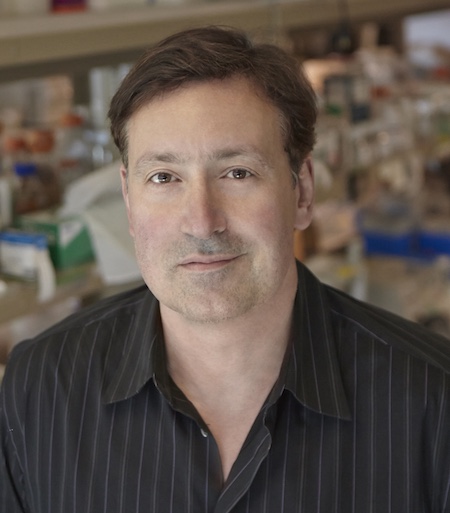 Professor of Medicine and Genome Sciences, University of Washington
Dr. Stamatoyannopoulos' laboratory uses high-scale molecular, computational, and genome engineering technologies to decode the regulatory circuitry of the human and other complex genomes. Major ongoing efforts are (i) to create comprehensive atlases of regulatory DNA encoded in the human and mouse genomes; (ii) to define regulatory networks that control cell fate and response; (iii) to identify and characterize human regulatory variants associated with common human diseases; and (iv) to develop next-generation technologies for interrogating, interpreting, and programming the human regulatory genome.
Dr. Stamatoyannopoulos holds degrees in Biological Sciences, Symbolic Systems, and Classics from Stanford University, and an M.D. from the University of Washington School of Medicine. Dr. Stamatoyannopoulos completed his medical training at Harvard Medical School, including internship and residency in Internal Medicine at Brigham and Women's Hospital, and fellowship in Oncology and Hematology at the Dana Farber Cancer Institute and Massachusetts General Hospital.

FELLOWS and STUDENTS
| Principal Investigator | Name |
| --- | --- |
| | John Stamatoyannopoulos, MD |
| Fellows | Name |
| | Alister Funnell, PhD |
| | Vivek Nandakumar, PhD |
| | Kyle Siebenthall, PhD |
| | Alessandra Sullivan, PhD |
| | Janghee Woo, MD, Phd |
| | Matthew Hartmann, MD, PhD |
| Graduate Students | Name |
| | Daniel Chee (Genome Sciences) |
| | John Lazar (Genome Sciences) |
| | Ruihong Wang (Bioengineering) |
| | Amanda Watts (Genome Sciences) |
| Alumni | Name |
| | Jeff Vierstra, PhD |
| | Shreeram Akilesh, MD, PhD |
| | Matt Maurano, PhD |
| | Sean Thomas, PhD |
| | Bob Thurman, PhD |
| | Xiadong Fang, MD, PhD |
| | Laurel Willig, MD |
| | Andrew Stergachis, PhD |